Kids Programs
Special Holiday Programs
SPRING Kids Programs
BABYTIME
Stop in on Thursday mornings at the Spencerville Branch from 10:30 to 11:30 for an hour of stories and socialization to help your baby's pre-literacy skills. Older siblings are welcome.
BEDTIME STORYTIME 
Wednesdays, Cardinal Branch, 6:30 – 7 PM
Get comfortable in your pajamas and bring your teddy bear for songs, rhymes and fun times. Our children's programmer, Cathy can't wait to read with you. Free drop-in program – bring the whole family!
FAMILY LEGO® 
Spencerville Branch: 3rd Saturday of the month
Cardinal Branch: 4th Saturday of the month
The library has bins and bins of LEGO® available so come on in and build whatever you can dream of! Note: this program is not run by staff so parental supervision is required.

PROGRAM-TO-GO BAGS
Our Program-to-Go (P2G) bags are a storytime to go! Each bag contains 6 books, at least 2 activities, 1 craft and all the supplies (except scissors) that you'll need to have a storytime anywhere!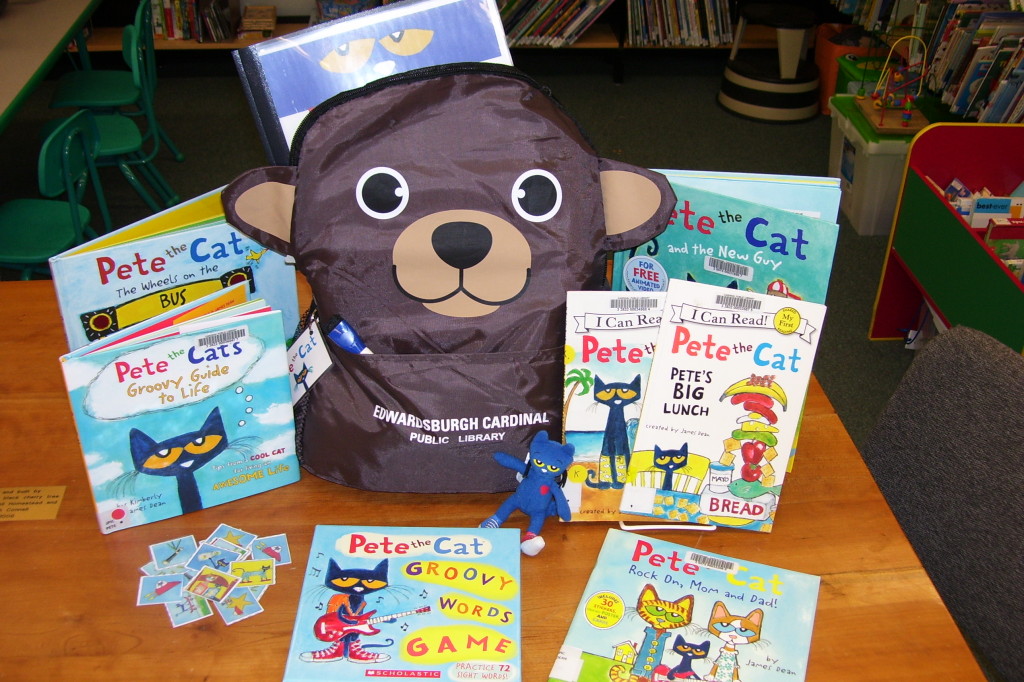 There are 20 different themes including:
Pete the Cat
Hockey
Dinosaurs
Manners
Family
Food
Trucks & Vehicles
I Spy
Choose Your Own Adventure
ABCs
Counting & Numbers
Reserve yours today!