Kids Programs
Summer & Special Kids Programs
With the exception of Babytime, we're taking a break from programs so that we can plan some epic summer programs! Stay tuned – our free summer programs will be posted in June.
Winter & Spring Kids Programs
Programs start the second Saturday in January and finish end of April 26th, 2018.
Babytime – Spencerville Branch
Thursdays 10:30 – 11:30 a.m.
January 18th, 2018 to May 31st, 2018
Continuing from our previous program, we will be offering half an hour of songs and rhymes to help your baby's pre-literacy skills. Older siblings are welcome. A second half hour will be social time for parents and children. Max. 15 adults per program.
Storytime – Cardinal Branch
Every second Saturday of the month from 10:30 – 11 a.m.
January 20th, 2018 to April 14th, 2018
Come in for half an hour of books and songs to help your child develop pre-literacy skills, get ready for kindergarten and foster a love of learning. Drop-ins welcome – bring the whole family!
Storytime with Ontario Early Years Centre – Cardinal
Join Cathy for storyti
me with the Ontario Early Years Center's "Pop Up Play". Our children's programmer will be there for special storytimes on Friday. Drop-in every Friday to explore and create with a variety of materials from boxes and fabric to wood of all shapes and sizes! Unleash your imagination at our new Pop-up Play. For parents/caregivers and their children birth to 6 years. Free. For more information: Call OEYC 1-866-433-8933, ext. 2374
Fridays –  9:30 – 11:30 a.m. –  Ingredion Centre, 4050 Dishaw St., Cardinal
Program-to-Go bags
Our Program-to-Go (P2G) bags are a storytime to go! Each bag contains 6 books, at least 2 activities, 1 craft and all the supplies (except scissors) that you'll need to have a storytime anywhere!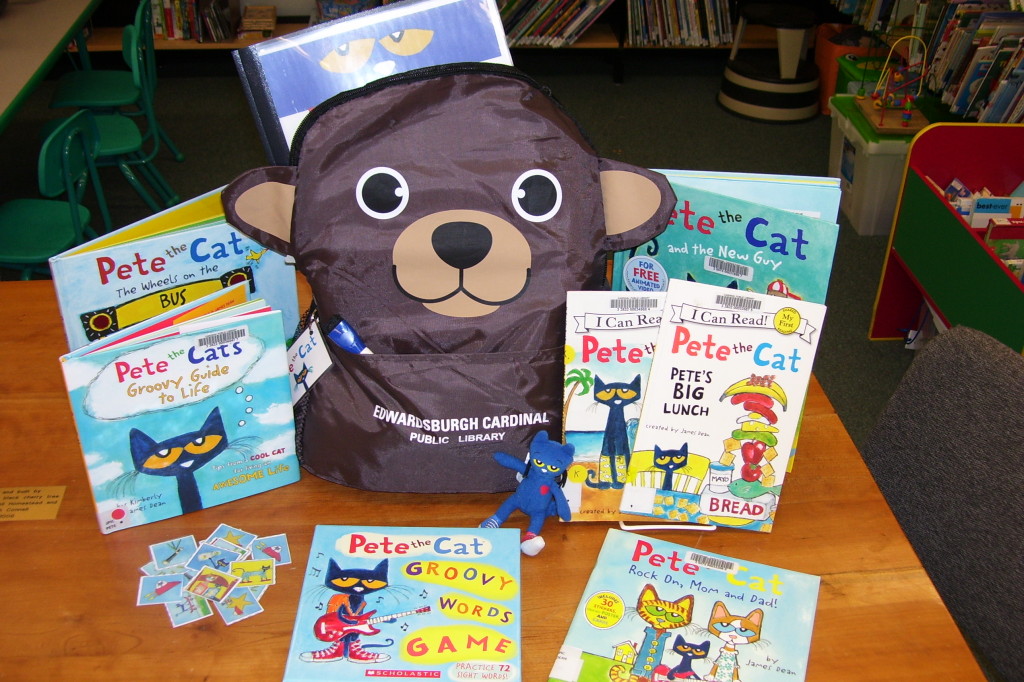 There are 20 different themes including:
Pete the Cat
Hockey
Dinosaurs
Manners
Family
Food
Trucks & Vehicles
I Spy
Choose Your Own Adventure
ABCs
Counting & Numbers
Reserve yours today!
Family LEGO® at the Library
Spencerville Branch: 3rd Saturday of the month
Cardinal Branch: 4th Saturday of the month
The library has bins and bins of LEGO® available so come on in and build whatever you can dream of! Note: this program is not run by staff so parental supervision is required.